Discover The Perfect Nail Ideas For Your Indian Wedding
Asian Weddings are joyful occasions filled with customs and memorable moments. On your big day, you deserve to look absolutely gorgeous, starting from head to toe. While everyone admires your fine clothes, exquisite jewelry, and intricate henna patterns, you must not forget about your nails. They tend to add immense charm and appeal to your overall appearance.
However, choosing the best nail designs is not a piece of cake. Since there are various options available, you need to spend extensive time researching the best nail idea for your special day. 
But park all your queries as we have got you covered! 
Perfect Nail Ideas For Your Indian Wedding
Below is a list of some of the most stunning and excellent bridal nail ideas for your Indian wedding ceremony. Whether you love simple and traditional looks or intricate and dramatic ones, our carefully chosen nail designs will surely help you choose the perfect option. Let's begin!
1. Pearl Finish Chrome Nail Art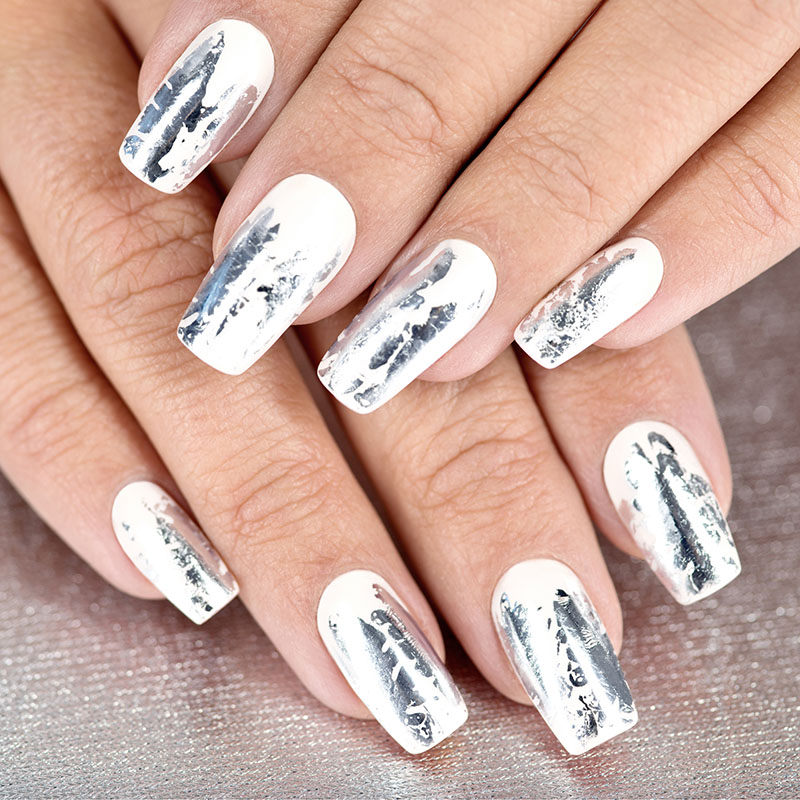 Pearl finish chrome nail art is fashionable right now, so go trendy. Pearl-finished, square-shaped nails sparkle like holograms. On both hands, leave one finger unadorned and cover it in studs to provide some glitter. These bridal nail designs are ideal for weddings and complement both traditional and modern attire.
2. 3D Nail Art with Glitter Tips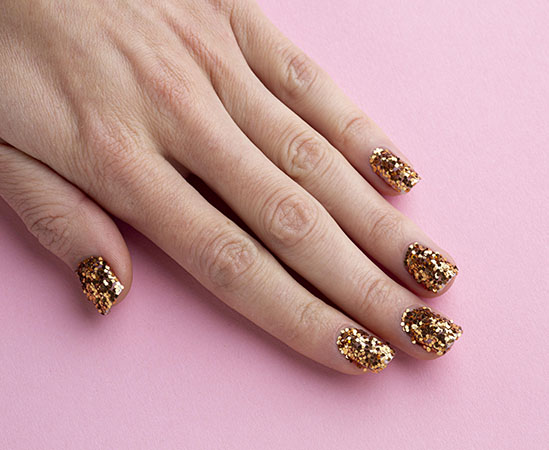 A stunning 3D nail art option is to adorn each hand with a single, exquisite flower. To increase the glam factor, choose glittery tips rather than covering the entire nail in glitter. The elegant tapering of the ballerina shape completes the style. On your big day, these stunning nails would make a statement, along with an eye-grabbing red attire. 
Your hands will be the center of attention as you walk down the mandap, thanks to the simple design's combination with a hint of sparkle and floral charm. 
3. Neon Bridal Nails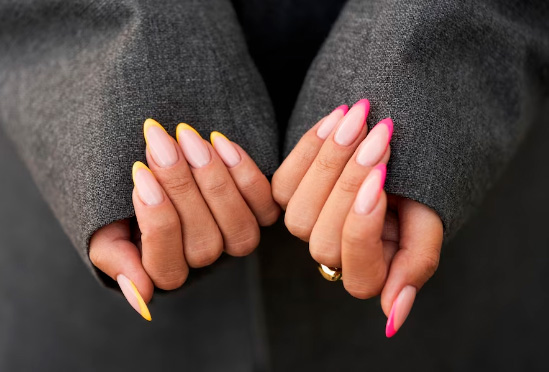 With the gorgeous neon nail art, prepare to get all the attention at your Haldi and Mehndi events. You can opt for a vibrant green tint, elegantly combining the essence of yellow and green. This wonderfully complements your traditional costumes. 
Brides are still fans of almond-shaped nails, and such nail art is surely beautiful. It blends modern style with old traditions, captivating you. Your hands will stand out, embracing the joyful spirit. The vibrant nail art embodies happiness and love, making your special occasions memorable.
4. Brush Art With Studs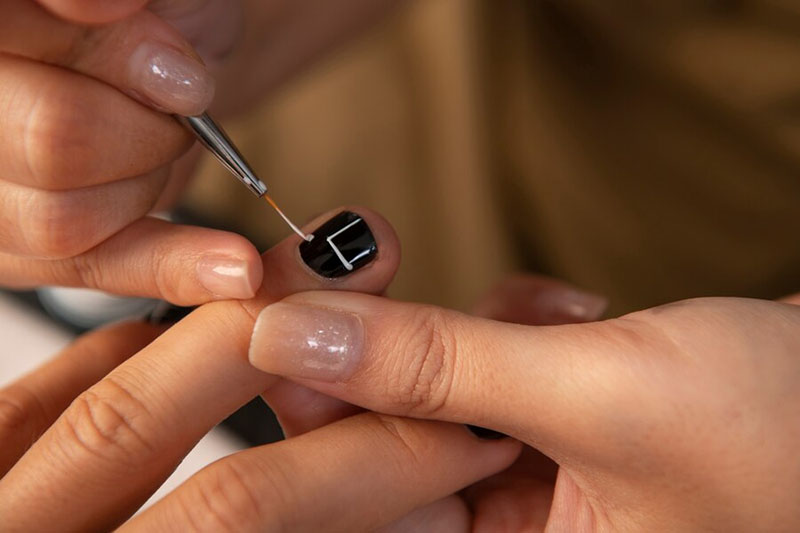 This kind of nail art design is considered to be one of the most gorgeous bridal manicure ideas. Its attractiveness is enhanced by the intriguing heartbeat pattern that was painted using brushes. 
You should pay close attention to this one-of-a-kind nail art. It can be made even more fashionable by adding studs in your preferred color to go with your attire. Make your bridal nails stand out on your special day by achieving the utmost in beauty and originality.
5. Pink and White 3D Nail Art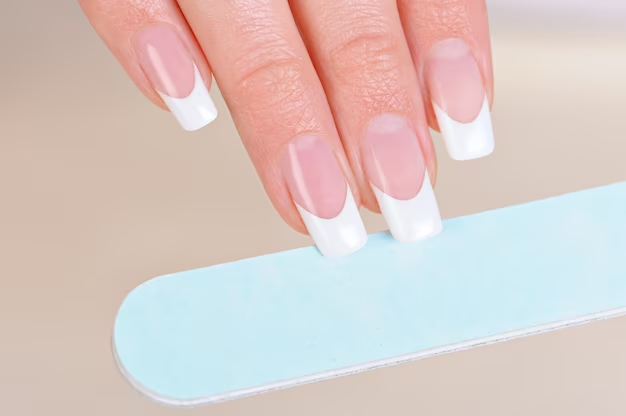 In the world of 3D nail art, women have a special place in their hearts for beautiful nails adorned with elegant patterns like delicate flowers. Brides-to-be choose bridal manicure designs with a hint of enchantment. 
The appeal of 3D nail art lies in its unrestricted ingenuity, which makes an unlimited variety of forms and styles possible. This method creates a magnificent and fascinating party by adding a romantic touch to stiletto nails with lovely floral arrangements.
6. Animal Print Nail Art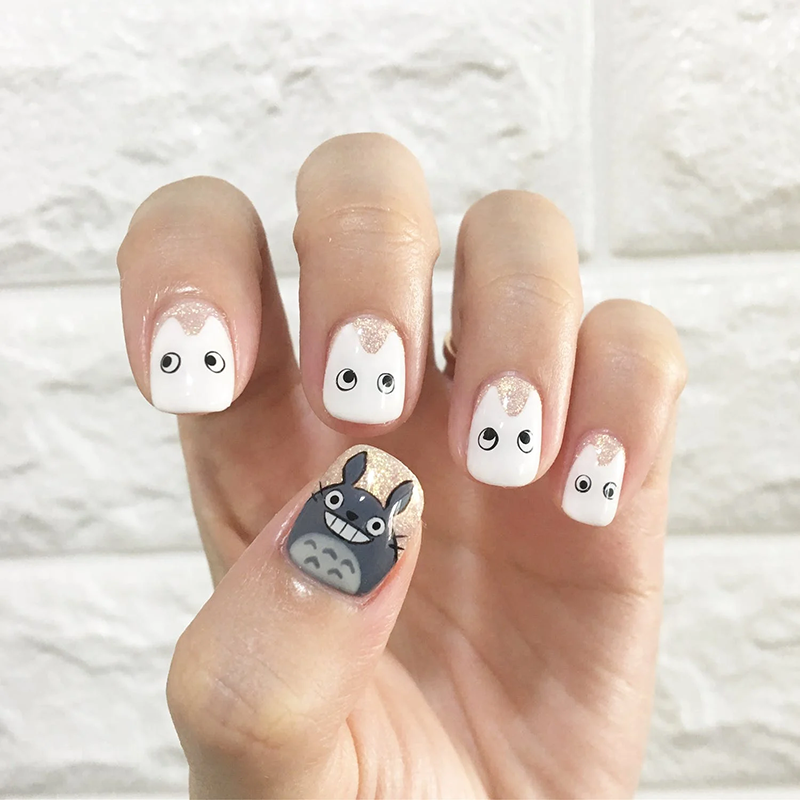 With the U-shaped animal nail art, be ready to flaunt your wild side! It's the ideal complement to your cocktail or bachelorette celebration. This manicure design is adventurous and distinctive, providing bridal nail ideas that will make your night extraordinary and really exciting. 
Cool textures and striking hues that you won't find anywhere else will make your nails stand out. This incredible nail art design is sure to dazzle everyone!
7. Subtle Marble Nail Art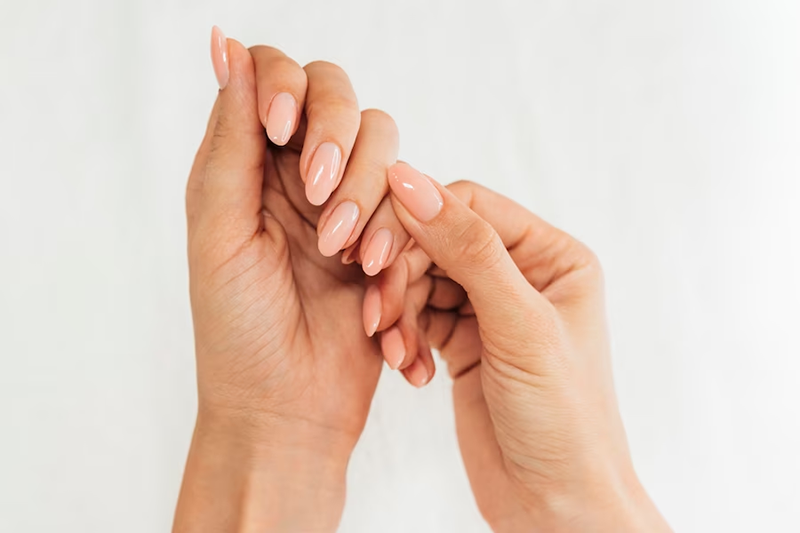 If you are in search of some gorgeous oval bridal nail ideas, then a stunning nail art design with a mesmerizing marble effect can be an amazing option. These nails have an elegant and sophisticated look, but they are also subtle and captivating. 
They also have delicate gold foil, stylish studs, and cute beads, which add a touch of glam and make them special. Despite all of these different elements, the overall appearance is classy and refined. These nails will look great with your wedding lehenga and will allow you to show off your style and grace with ease.
8. Classic French Manicure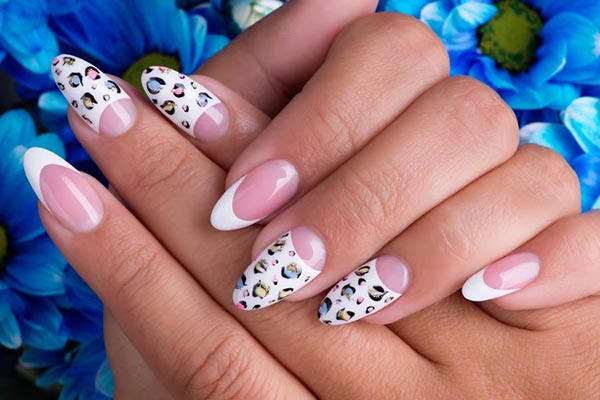 For a more subtle and elegant nail art design for your special day, you can hop on the classic French manicure. This timeless style will not only complement all of your wedding outfits but even your honeymoon ones! To ensure your French manicure looks flawless, it's critical to take care of your nails before your big day. 
There are certain nail care remedies on your hands and toes that can help you prepare your nails for the big day. Moisturize your hands and cuticles frequently to keep them supple and moisturized. Before you trim and shape your nails to perfection, gently exfoliate to remove any dead skin. 
9. Golden Foil Nail Art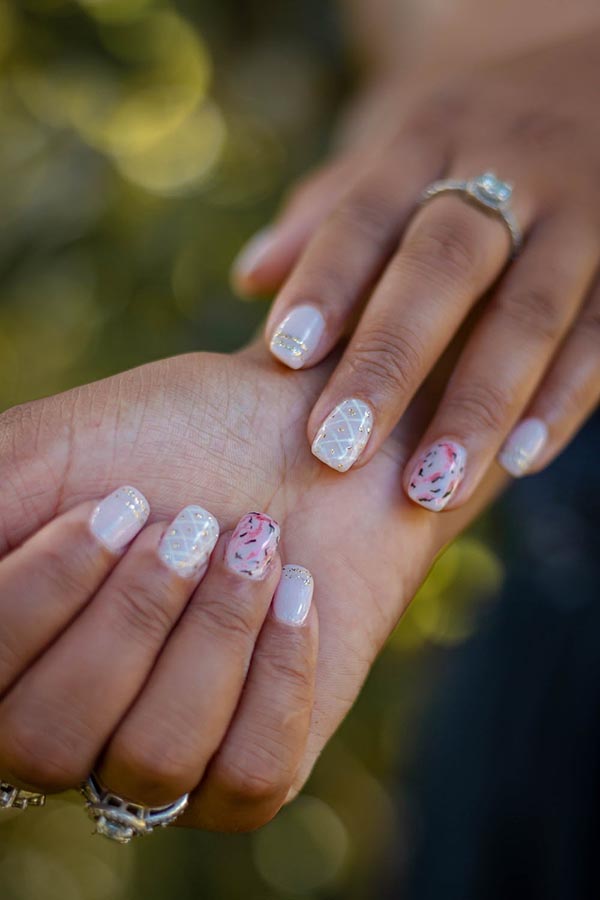 Many people truly adore the golden foil nail art design. This is primarily because of its undeniable charm and simplicity, which makes it irresistibly chic. Its real beauty lies in its adaptability, which lets you choose the level of foil work to your taste. This comes in a variety of colors, including silver, rose gold, and more. 
How Do Wedding Planners Help?
As extravagant as Asian traditional weddings are, every detail of the bride's attire, from top to bottom, contributes to her overall look. The bride's hands often become the focal point of traditional ceremonies. Therefore, it's important to choose a nail art design that complements the wedding attire and also reflects the culture. Finding the best option, however, can be difficult because there are so many available.
This is where Wera Events comes to your rescue. 
Wera Events specializes in planning elegant ethnic weddings that honor cultural traditions. Judy, an incredible Atlanta wedding event planner, is in charge of the entire setup. She is an expert on Indian weddings, having planned a number of them in the past. Judy understands how important every detail is, even the nail art, and makes sure to deliver on them- just as you want!
Wera Events provides personalized assistance in selecting the best nail art design for your Indian wedding. Judy consults with the brides and considers their preferences, clothing, and culture before recommending the perfect designs. They offer henna patterns, traditional styles, and modern nail art with an Indian flair. Judy ensures that the bride's hands are beautiful and graceful.
Conclusion 
So, this was all you needed to know about some of the most gorgeous nail art designs for your Indian wedding in the US. Let Wera Events perform their magic on your spectacular Indian wedding in the US! We manage everything from breathtaking decorations to one-of-a-kind guest presents. 
When you partner with Wera Events, you can rest assured that your Indian wedding in the United States will be a grand event. 
Connect with us to make your dream wedding a reality!